Locally owned and operated since 1996

Telephone/Data Cable Installation and Repair

Business Telephone Systems



Automated Attendants and Voicemail

Computer/Telephony Integration (CTI)

For All Your Telephone Needs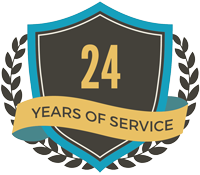 Connect Communications is a locally owned and operated telecommunications contractor offering fast, inexpensive solutions to your business telephone needs. From cable infrastructure to call distribution, our technicians can handle all installations, moves, adds or changes. Give us a call. Let's talk about improving your communications systems and saving you money and down-time. If you are unsure if your current system could be operating more efficiently, we can visit your business for a complimentary assessment and let you know.
Connect offers the finest in digital technology and quality telecommunication products, at affordable prices, to all sizes and types of businesses.
We are an authorized dealer for Panasonic Business Systems and babyTEL internet phone lines, have been proudly serving Lethbridge and Southern Alberta since 1996, and have vast experience designing, installing, and maintaining telecommunications infrastructure across many industries, including but not limited to:
Hospitality
Dentistry
Healthcare
Grocery
Call Centre
Automotive Sales and Service
Farming and Agriculture
Education
Transportation
Engineering and Architecture
Home and Auto Insurance
Retail
Landscaping
General Contracting
Non-Profit
Financial Services
HVAC
Security, Investigation, & Law Enforcement
Give us a call today to find out how we can increase your productivity and save you time and money.